DOMAINE DE LA GRESSIÈRE
Rue de la Noue Fleurie
44760 La Bernerie en Retz – France
Tél : +33 251 746 006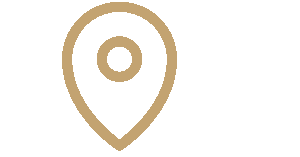 SEE IN GOOGLE MAP
INFORMATIONS
TIMES
 – RECEPTION
Here are the hours to reach the reception:
Monday: from 12:30 p.m. until 7 p.m.
Tuesday and Wednesday: from 10 a.m. until 8 p.m.
Thursday to Saturday: from 7:30 a.m. until 10 p.m.
Sunday: from 8 a.m. to 4 p.m.
RESTAURANT
The "Crêperie" is open from Tuesday noon to Saturday evening
from 12 p.m. to 2.30 p.m. and from 7 p.m. to 10 p.m.
On Sunday we welcome you for brunch from 11:30 a.m. until 2 p.m.
THE HOTEL
The hotel is open Monday to Saturday evening from October to the end of April.
Then open 7 days a week from May to September inclusive.
TO CONTACT US QUICKLY, USE THE CONTACT FORM